Alloy Wheel Repairs & Locking Wheel Nut Removal.
Buckles, Bends or Cracks are an MOT Failure!
At some time in our driving life we will need Alloy wheel repairs and Locking wheel nut removal.  Due to the terrible condition of the roads these days and not checking if your locking wheel nut key is there when you buy a new car.  We have noticed a huge increase in the number of people damaging their wheels as the pot holes get bigger and bigger.  If the wheel hits a kerb or a pothole hard it an cause the wheel to bend, buckle, crack or create a flat spot.  This can cause the wheel to wobble and vibrate causing a lot of in car noise and movement..
Over 30 Years experience in repairing alloy wheels
Rimteks speciality is repairing heavily damaged alloy wheels. We have over 20 years experience in the motor trade industry, this has given us exposure to a huge variety of damaged wheels which we have successfully repaired.
Whatever has happened to your wheels – heavy kerb damage, dents, buckling or bent off centre, even bits missing we can replace bits, repair and restore them ready for painting. Our state of the art straightening and Tig welding experience give us the tools to help bring them back to their original condition.
Even if you have obsolete or discontinued wheels – we can help. Our expertise is with wheels, our experience long and wide – your wheels will be brought back to life. Why renew a whole set of wheels when you can have the damaged wheel repaired by Rimtek! Our Bradford workshop can repair 99% of buckled or bent alloy wheels at a fraction of the cost of a new one.  We use the latest hi Tech equipment combined with traditional craftsmen to straighten and de-dent wheels. 
Locking wheel nut removal.
Locking wheel nut removal isn't something you think about until you find yourself in an emergency situation that requires removing one of your car's wheels.
There are few things less frustrating as being unable to get a wheel off when you need to because the locking nut is stuck or you don`t have the key.
Most people don't even look for the locking nut key until they have a puncture or their car
fails its MOT due to bald tyres!
We have built up a wealth of experience over the 20 years we have been repairing alloy wheels.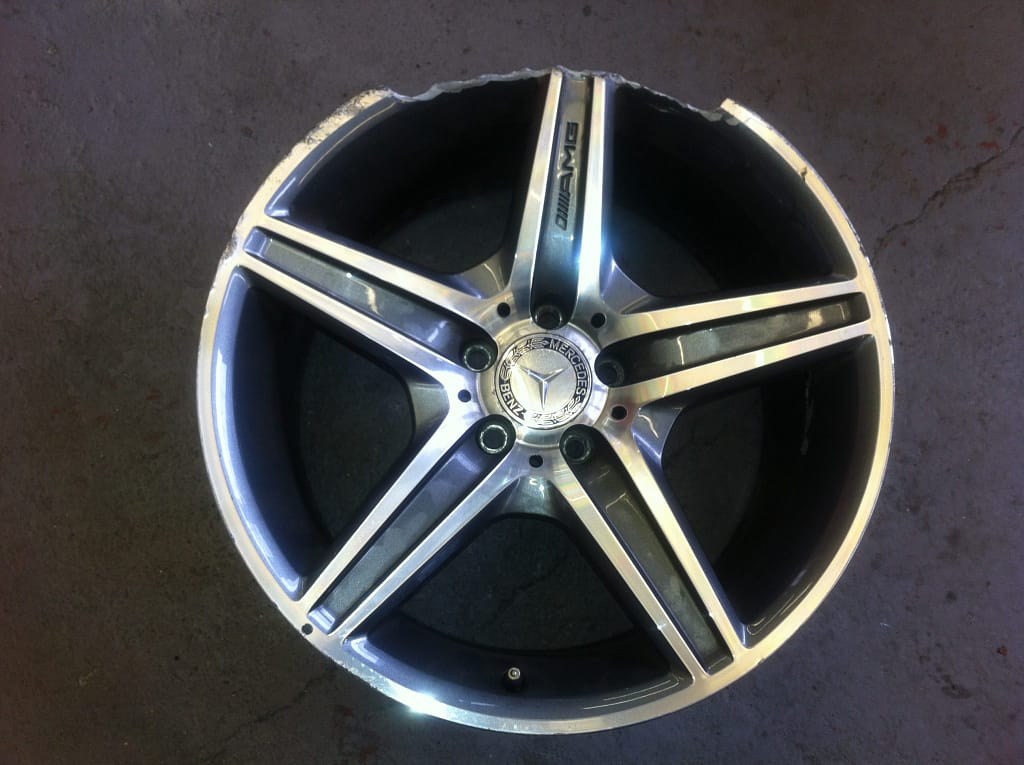 Locking wheel nut removal!
There is not much we haven't seen whilst we have been removing locking wheel nuts, please take a look at our pictures.